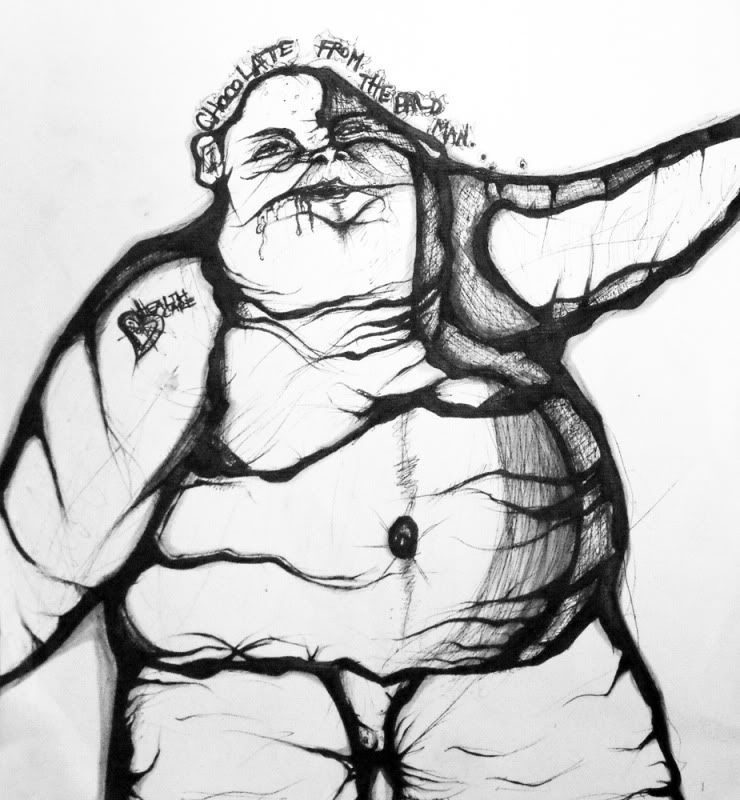 It runs in the family. Long after Kurt Cobain and Courtney Love produced their own album artwork, their daughter Frances Bean's debut exhibition, Scumfuck opened in Los Angeles to an appreciative audience with money to burn. Working under the pseudonym, 'Tim Fiddle' Cobain has produced grotesque, dark fantasy characters with their messages of defiance, riddles and curious names allowing plenty of room for conjecture and analysis.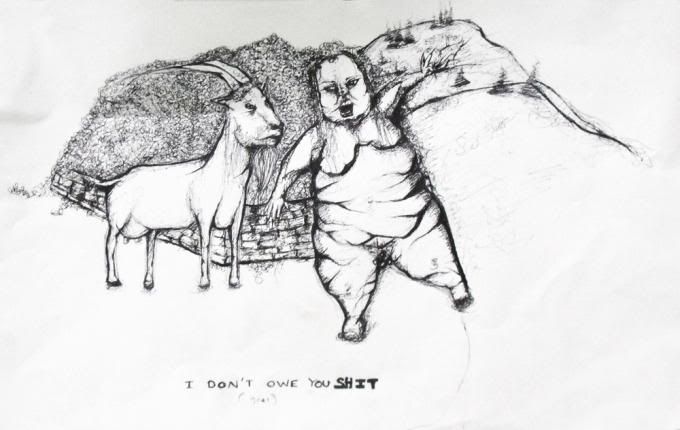 Although the images have the vague appearance of modern satirical illustration (á la
Steadman
) the content of the work is purely emotional and speaks of self-discovery and internal struggles. It's impossible at this stage to separate the body of work from her connection to her parents and their artistic background. Her cast of drooling, inane idols bears some resemblance to sketches produced by her father and look like the kind of thing you could expect to find in his published journals, yet the fact that there is a specific style running through the pieces has made for a level of artistic cohesion that's unusual for an eighteen year old. The exhibition was not the mish-mash of teenage experimentation one might expect. The direction is definite and the technique is polished. It's too soon to write Frances Bean off as an opportunist taking advantage of her position to sell some otherwise unremarkable sketches.